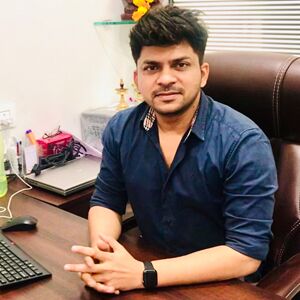 Dr. Wasim Pathan
Hair transplant and Cosmetic Surgeon
We are here for you
Book appointment
Dr. Wasim Pathan is a Super Speciality Surgeon (Cranio-Maxillofacial surgery), Bharati Hospital, pune in 2019 Has done his training in oncosurgery
Dr. Wasim Pathan is a Super Speciality Surgeon(Cranio-Maxillofacial surgery), Bharati Hospital, pune in 2019 Has done his training in oncosurgery from tata memorial hospital mumbai in 2017 and training in plastic surgery from hyderabad in 2018.He is currently working with a well renowned firm dealing in hair transplant and cosmetology ( La Densitae Hair transplant and cosmetology centre). He is a respected member of Association of Maxillofacial Surgeons India.
| | |
| --- | --- |
| Specialty | Hair transplant and Cosmetic Surgeon |
| | |
| --- | --- |
| Degrees | Cranio - Maxillofacial Surgeon, Fellowship in Hair Transplant and Cosmetology |
Work Days

Monday

Tuesday

Wednesday

Thursday

Friday

Saturday

Sunday
Why Choose La Densitae Hair Transplant?
La densitae the Hair Clinic is offering all modalities of treatment with latest techniques like AFUE Hair Transplantation, PRP / Stem Cell Therapy, Low-Level Laser Therapy & Skin Aging treatment etc. We have state of the art advanced technologies and operation theatre for Hair loss and Skin care problems. We have FDA approved diode laser machine which gives the best quality results.
CALL US ON : +91 9604 1177 88