Real-Time FUE Hair Transplant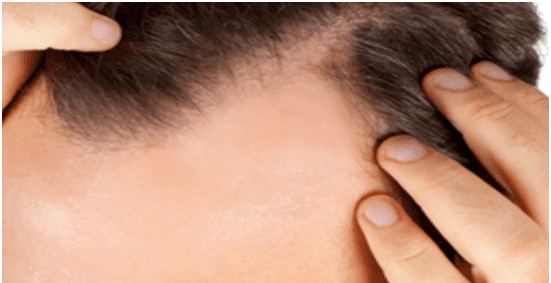 Do you want to undergo a hair transplant? Do you have questions about its reliability, higher cost, and will it give you the desired hair density?
Well, considering your problems and concerns, we designed an advanced hair transplant technique through extensive research and hard work.
Dr. Gajanan Jadhao, our Founder and esteemed hair transplant surgeon, and his team at La Densitae Hair Transplant Clinic invented a safe, quicker, effective, and affordable hair transplant method, the Real-Time FUE first time in India. It has already become a highly recommended technique of hair transplant in Pune and its importance is spreading across India.
Read on to know more about Real Time TUE, its procedure, the difference between conventional FUE and RT-FUE, its benefits, and more.
What is Real-Time FUE Hair Transplant?
Our goal of designing Real-Time FUE was to reduce the graft harvesting time, avoid chemicals to preserve grafts before implantation, and cut-off the high cost as charged in the DHI hair transplant method.
We desired to make such a hair transplant method that can benefit everyone. As DHI method mostly causes inconvenience to clients because of inefficient results and its costs, which is around Rs. 45 to Rs. 50 per graft.
The drawbacks of DHI were mainly higher cost, low-density results, and patient discomfort. We excluded these drawbacks in RT FUE. In Real-Time FUE, we first determine the patient's hair density, the direction of the hair follicle, and hair angle. We achieve this by making slits first to get an idea of the number of grafts needed to achieve the desired hair density.
RT FUE involves concurrent extraction and implantation of follicles. Hence, it helps increase the follicle survival rate by preventing preservatives' use for storing hair follicles until implantation, as done in DHI. Thus, it is known as Real-Time FUE as there is no delay between extraction and implantation step.
What is the cost of a Real-Time FUE Hair Transplant at La Densitae Clinic?
At La Densitae, we charge around Rs. 50 to Rs. 150 per hair grafts. We ensure you will get the most affordable and desired hair transplant at our clinic.
If you opt for another technique, the cost of hair transplant will vary depending on the technique used and the level of baldness.
How is a Real-Time FUE hair transplant performed?
Every Hair Transplant Surgery consists of the following steps initially, which are mandatory: Consultation, Hairline Designing, IV Antibiotics, and Anaesthesia.
Step 1: Slit Making:
RT-FUE is a pre-planned procedure. Our surgeon initially performs slit making after completing hairline designing, IV antibiotics, and administering anaesthesia to determine the exact number of grafts extracted for implantation to get the desired density.
Step 2: Graft Extraction, Graft Harvesting, and Implantation:
It is a simultaneous process. After slit making, an experienced hair transplant surgeon immediately performs Graft Extraction and Graft Slivering.
Concurrently, the harvested grafts are passed on to a helper to ensure they are healthy and clean. Further, we pass the grafts to an Implanter, who then immediately implants the same.
Implantation is done within a few minutes by the Non-touch technique. The team performing and assisting the surgery must be highly professional and experienced.
Differentiating Conventional FUE and RT-FUE
Conventional FUE:
Conventional FUE is a standard, step-by-step process where the grafts are stored in a preservative solution after extraction. After slit making, the Implanter implants the preserved grafts in your scalp. In conventional FUE, a qualified hair transplant surgeon decides the graft requirement, which is not accurate and exact, but it's always approximate.
RT-FUE:
In this method, we don't preserve the grafts. The graft extraction, graft harvesting, and implantation steps are done simultaneously. Hence the grafts are implanted within a few minutes of their harvesting. It is a pre-planned and pre-decided method. It is a simultaneous process.
Benefits of RT-FUE Hair transplant technique:
100% survival rate of grafts.
Increased life of transplanted grafts.
Cheaper than DHI and DHT.
Yields faster and desired results.
Less shredding phase as outer time is almost zero.
Why should you choose Ladensitae Hair Transplant Clinic?
At Ladensitae, you will receive a Hair transplant from one of the renowned hair transplant surgeons in India, Dr. Gajanan Jadhao, and his well-qualified team.
Furthermore, he is the pioneer of Real-Time FUE in India, and it will be excellent if you're opting hair transplant from the pioneer.
Dr. Gajanan Jadhao has expertise in FUE hair transplant techniques and is known to implant maximum hair grafts in a single sitting.
At Ladensitae Clinic, our team has successfully performed 4456+ hair transplants and has happily satisfied 5054+ patients with various hair and skincare services.
Our clinic has state of the art technologies and operation theatres for hair restoration and skin care procedures.
We also provide easy EMI payment options so that everyone can avail of our advanced hair transplant techniques.
Frequently Asked Questions
Will the Real-Time FUE hair transplant give a natural look?
Yes, your RT-FUE hair transplant will give 100% natural results. No one will be able to differentiate your transplanted and natural hairs.
Can RT-FUE give desired hair density in the crown and front-line areas?
Yes, Real-Time FUE works excellent on both the crown and front-line areas of your scalp. It gives desired hair density and full-coverage.
Is graft implantation done within four hours as per its scientific life?
No, graft implantation is done within few minutes. As soon as the grafts are extracted, they are quickly cleaned and moved for implantation.
Is RT-FUE a more time-consuming process?
Yes, the extraction and implantation are coordinated as a non-stop, non-touch simultaneous process. This technique needs more time as it is more advanced.