You are not alone if you are experiencing hair loss. Thousands of men and women in Lucknow suffer from hair thinning, hair loss, or receding hairline. But thanks to newer technologies, we can restore not only your hair but also your confidence.
We offer top-of-the-line hair transplant in Lucknow at La Densitae Hair Transplant Centre. It includes non-surgical hair replacement and surgical hair replacement methods like FUT, AFUE, body hair transplant, beard hair transplant, and so on.
Our experienced hair transplant surgeon, Dr. Shashi Chauhan, will analyze which hair restoration approach will work best for your desired outcome, budget, and lifestyle during your consultation at our hair transplant clinic in Lucknow.
We have branches all over India. With years of expertise and thousands of satisfied and happy clients, La Densitae is known to offer one of the best hair transplant in Lucknow at a nominal cost. That's not all! We have a flexible EMI facility with zero interest rates which you can avail.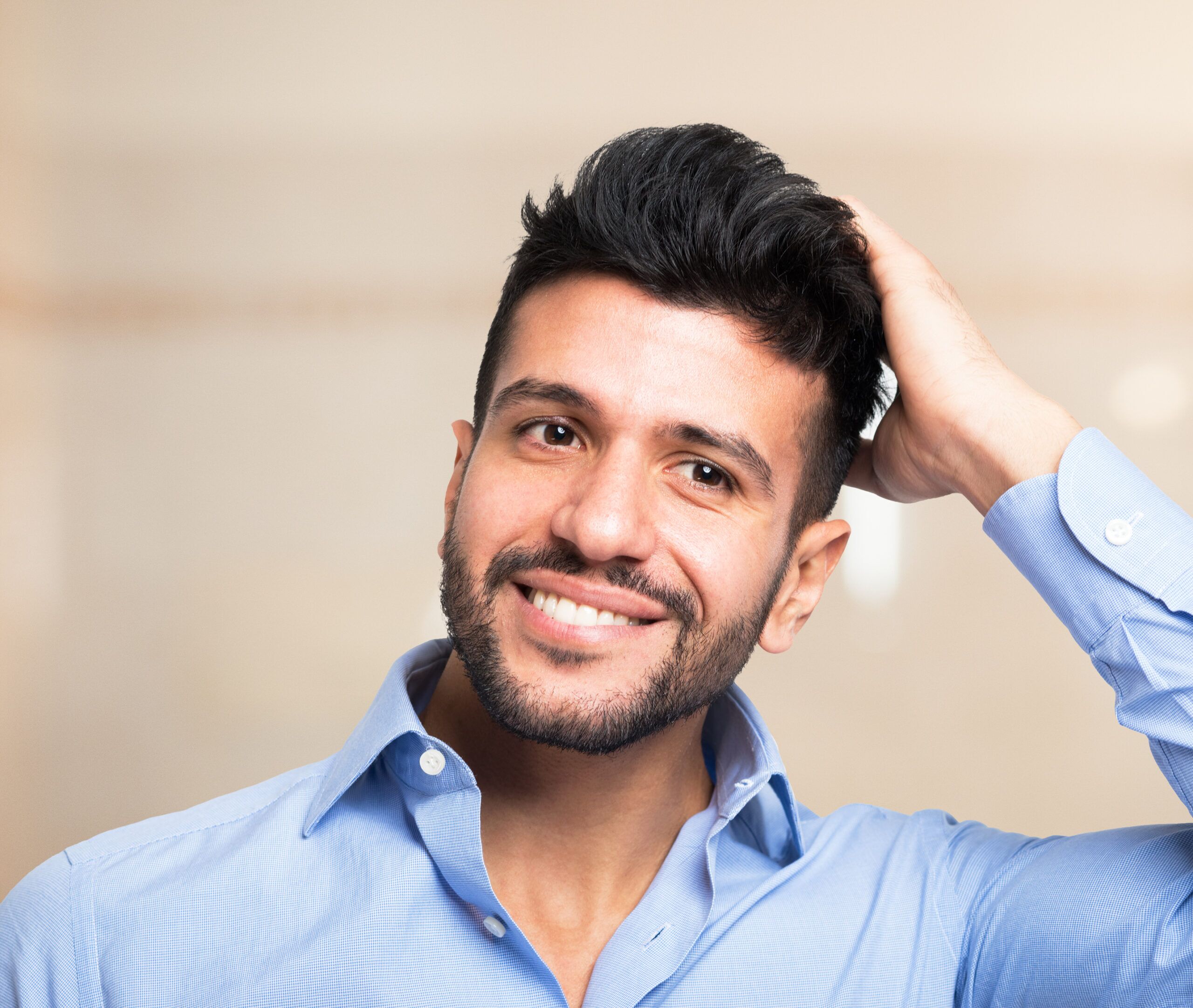 La Densitae Hair Transplant Centre, Lucknow
La Densitae Hair Transplant Centre, Lucknow, is an ultra-modern clinic with the best-in-class technology and equipment. We offer all modalities of hair restoration using the most advanced techniques that assure long-lasting, natural results.
Other than all types of hair transplants, we also offer low-level laser therapy, autologous regenerative treatment, and skin and hair problems management.
Our doctors are experts who strive to offer each patient a great experience with outstanding results. And the best part is, the hair transplant cost in Lucknow at our clinic is affordable with EMI facilities.
Below we have discussed different methods of hair transplant in Lucknow at La Densitae Hair Transplant Centre.
FUT

Follicular unit transplantation (FUT) is a popular surgical hair replacement procedure that offers a higher yield. It is chosen for those who require a greater quantity of hair follicles for maximum coverage.
This method includes manually removing a strip of tissue from the scalp to harvest hair follicles. The hair graft is used to create follicular units, which are then transferred to the affected area of the scalp.
At La Densitae, the hair transplant cost in Lucknow for FUT is extremely affordable..
AFUE

AFUE or Bio FUE is an innovative hair transplant procedure that combines FUE hair transplant and platelet enriched plasma to promote hair graft viability.
Our surgeon will harvest individual hair grafts from the donor area and soak them in PRP solution for some time before transferring them to the bald patches.
We are well-versed in AFUE, which is the most preferred procedure. At our hair transplant clinic in Lucknow, the fees for 1000 grafts is very affordable.
Real-Time Non-Touch FUE

We developed the real-time non-touch FUE to minimize the harvesting time, eliminate the need for chemicals to sustain grafts before implanting and lower the higher cost of DHI (Direct Hair Implantation).
This procedure requires the surgeon to extract and implant the hair grafts simultaneously.
For its impressive natural results, it is considered one of the best hair transplant in Lucknow.
Why choose La Densitae Hair Transplant Centre in Lucknow?
There is no doubt that La Densitae is a name to reckon with for hair transplant in Lucknow. We are renowned for our exemplary services. Our goal is patient satisfaction and safety.
When choosing a hair transplant surgeon, keep in mind that experience and training are crucial. Our surgeon, Dr. Shashi Chauhan, provides excellent results for patients of all ages and stages of baldness.
At our hair transplant clinic in Lucknow, we provide personalized treatment as we know every individual is unique and has different needs.
Our clinic is fitted with industry-leading hair transplant technology that helps us deliver consistent results.
We are experts in our field. We offer minimally invasive procedures, painless and fast recovery, and no visible scar.
Our technicians are well-trained and experienced.
Compared to other clinics offering hair transplant in Lucknow, the cost at our clinic is economical, and we have great financing options.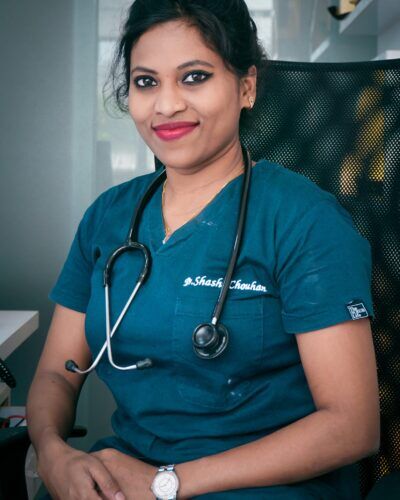 Hair Transplant & Cosmetic
Dr. Shashi Singh Chauhan is a competent hair transplant surgeon having experience of 6 years. She is the lead hair transplant surgeon at La Densitae, Lucknow. She is well-versed in all types of hair restoration procedures, such as FUE, RT FUE with a revolutionary new system, etc.
After graduating from Bhim Rao Medical College, she underwent training for specialization in hair transplantation at the world-acclaimed Greifswald University. She also completed her Fellowship in Medical Cosmetology.
This young and dedicated doctor is immensely popular among her patients for her in-depth knowledge, expertise, and friendly and warm nature. To date, she has performed more than 6000 hair transplant surgeries with excellent results.
Dr. Shashi Chauhan, a renowned hair transplant surgeon, brings added surgical expertise and experience to the Hair Transplant Institute of Maharashtra.
She is a leader in Real-Time FUE (RTFU), a breakthrough new method of hair transplantation that removes single donor hair without leaving a visible scar.
Dr. Shashi Chauhan also invented the Ledge Trichophytic Closure technique, which helps decrease the visible indications of surgical hair transplantation.
For hair restoration, you can visit Dr. Shashi Chauhan at La Densitae Hair Transplant Centre, Lucknow.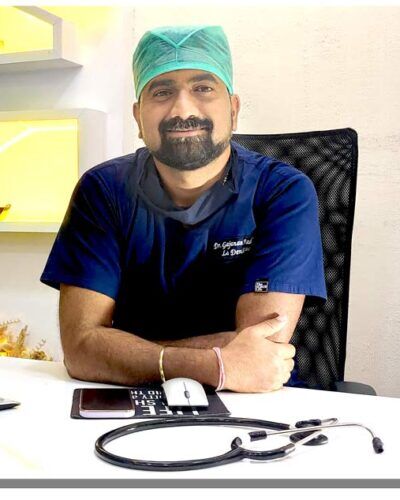 Master in Hair Transplant Surgery
Dr. Gajanan Jadhao is an acclaimed hair transplant surgeon having years of expertise and in-depth knowledge in all types of hair restoration procedures. He specializes in grafting the most number of grafts in one sitting.
Dr. Gajanan Jadhao is a pioneer in his field with a flair for innovations. He is the founder of La Densitae Hair Transplant Centre, a trusted and renowned hair transplant clinic in Lucknow. He keeps himself abreast with the latest technologies to provide his patients with world-class treatments. He and his dedicated team always prioritize client satisfaction and have a solution for all hair concerns.
Aniket's Story
Mr. Aniket visited La Densitae with hair loss and baldness. After diagnosis, Dr. Shashi Chauhan, an expert hair transplant surgeon in Pune, concluded that the condition was a recession in the hairline.
We ensured that Mr. Aniket gets the best treatment at an affordable hair transplant cost in Pune. So, Dr. Shashi informed him about advanced non-touch FUE hair transplant and its benefits. After understanding the procedure and its cost, Mr. Aniket decided to go for advanced non-touch FUE hair transplant surgery.
The hairline was constructed with high density, and the top part was treated by filling in the gaps. Dr. Shashi Chauhan implanted more than 3000 grafts so that the patient can get the best results.
"I am very happy with my surgery. I can finally look like my actual age. Thanks to La Densitae for helping me gain my confidence back."
– Aniket Desai, 38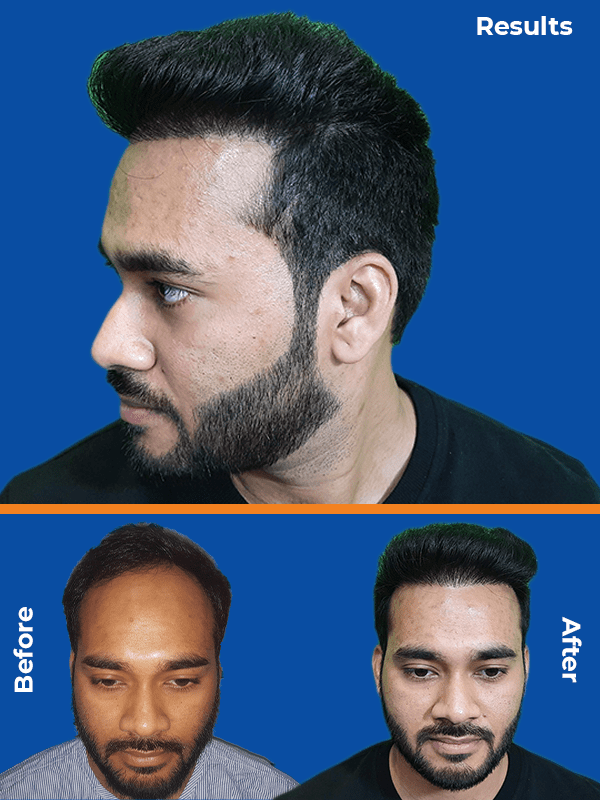 one of the best hair clinic in Lucknow who provide all hair related services. I was depressed due to hair loss, now I am happy with my results. This is one place that I would highly recommend for hair transplant or hair loss issues. Thank you ladensitae and all team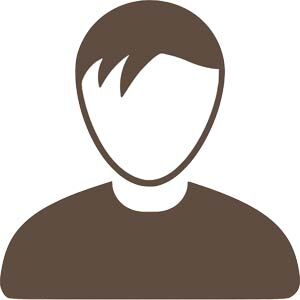 Had a wonderful experience with la densitae hair transplant clinic in Lucknow. Must say this is one of the best hair transplant clinic in Lucknow. Excellent service by Dr. Shashi and staff members. affordable hair transplant cost. thank you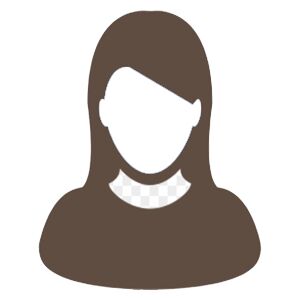 I Was facing hair loss problem....was searching for best doctors in Lucknow, then I got to know about LA Densitae hair transplant clinic,I got very good hair treatment and the result is wonderful ,I am very happy with the services. They have best doctors team, Thanks.

Had a great experience over here such a wonderful clinic. It's been 10 month now and iam Happy with the result. Thank you Dr. Shashi and Team.
I had completed my hair transplant surgery before 3 month. I am very happy for my result, thank you for Dr. Shashi and all ladensitae team.
Frequently Asked Questions:
Do I have to shave my head before a hair transplant?
Hair transplant can be done with little or no shaving. Shaving a patient's head before an FUE or FUT is usually not required. Since this type of surgery requires more labor, fewer grafts can be transplanted in each session, making it more expensive.
Are there any risks associated with a hair transplant?
Complications with surgical hair loss treatment are uncommon and usually minor. Bleeding, swelling, bruising, and infection are some common side effects. Before surgery, you should avoid aspirin and certain medications.
How long does it take to complete the procedure
Generally, the procedure involving 1500 to 3000 grafts takes 6 to 8 hours. The majority of patients will arrive in the morning and leave by late afternoon.
Start Protecting Your Hair Today !