Hair loss can be traumatic for both men and women, and it can lower your self-esteem. Fortunately, several highly efficient hair restoration procedures are available at our hair transplant clinic in Thane to help those with thinning hair.
At La Densitae Hair Transplant Center, we provide one of the best hair transplant in Thane, using the latest techniques that create natural results with minimal discomfort and downtime.
We have centers all over India and have performed more than 4456 hair transplants. We have positively touched the lives of 5050 plus patients who have benefitted from our 17 different services.
Here, you are assured excellent results at an affordable hair transplant cost in Thane. You further have an option of paying through easy EMIs at 0% interest.
At our world-class hair transplant clinic in Thane, we offer a wide range of surgical and non-surgical hair restoration options, including
Platelet enriched plasma therapy
FUT hair transplant
Real-time non-touch FUE hair transplant
Beard hair transplant
Eyebrow hair transplant
Eyelash hair transplant
Mesotherapy
La Densitae Hair Transplant Center, Thane
La Densitae Hair Transplant Center is a state-of-the-art hair transplant clinic in Thane that is committed to providing hair loss and hair restoration procedures that are effective and affordable.
We use only the most cutting-edge equipment and treatment procedures at our clinic that help us deliver completely undetectable and natural results.
The clinic was founded by Dr. Gajanan Jadhao, an ace hair transplant surgeon in India. Here, you can get the best hair transplant in Thane and also undergo advanced skin and laser treatments under dedicated and experienced doctors.
Check out the different types of hair transplant in Thane available at La Densitae.
Follicular Unit Transplantation (FUT)

FUT is one of the oldest techniques of hair transplant that have been widely used to provide a larger yield of hair. People needing a higher number of grafts for maximum coverage opt for it.
During the FUT procedure, our surgeon will remove a hair-bearing strip of skin from the back of your scalp and dissect it into individual grafts under a microscope. These are then implanted in areas that require hair transplants.
The FUT hair transplant cost in Thane at La Densitae is Rs. 30000 to Rs. 35000 for 1000 grafts.
Advanced Non-Touch FUE (AFUE)

AFUE, also known as Bio FUE, is an advanced hair transplant technique wherein we combine two hair restoration techniques, namely, FUE and platelet enriched plasma to boost the survival rate of hair grafts.
In this procedure, our surgeon will remove individual hair grafts from the donor area and place them in platelet enriched plasma before grafting them in the bald spots.
AFUE is one of the most popular methods of hair transplant in Thane, and we are experts in this modality. The cost of AFUE falls in the range of Rs. 20000 to Rs. 25000 for 1000 grafts at our clinic.
Real-Time Non-Touch FUE

We pioneered the real-time non-touch FUE method to reduce the time for hair graft harvesting, avoiding the need for chemical agents to preserve grafts before implantation, and lowering the higher expense associated with the DHI hair transplant.
This hair transplant technique involves simultaneous extraction and implantation of hair grafts, due to which it is called real-time non-touch FUE.
RT-FUE is considered one of the best hair transplant in Thane for its outstanding natural results. The charges for Rt- FUE at La Densitae are Rs. 25000 to Rs. 30000 for 1000 grafts.
Why choose La Densitae Hair Transplant Center in Thane?
First and foremost, we are considered a leading chain of hair transplant clinics, and our exemplary service vouch for our excellent work.
Apart from that, several factors make us the first choice for hair transplant in Thane:
The outcome of your hair transplant is highly dependent on the surgeon's experience. That's the reason why you should get your hair transplant performed by a board-certified surgeon with years of expertise.
Our facility has highly qualified specialists who personally perform the procedure and are proficient in all hair transplant techniques.
Furthermore, we adhere to strict safety and hygiene regulations. Our team is kind and courteous, and they are always willing to assist and answer your questions. Client satisfaction is our main goal.
We also have a competent and devoted team of technicians and personnel who support the surgeon during the process.
We deliver painless hair transplant in Thane using sophisticated technologies. So, no more restless nights and unbearable pain.
The hair transplant cost in Thane at our center is reasonable, and we offer our patients easy EMI
Our Founder – Dr. Gajanan Jadhao
Dr. Gajanan Jadhao is a well-known hair transplant surgeon who is highly respected and appreciated by his peers and patients for his hard work, experience, and expertise. He has brought about considerable changes in the field of hair restoration. He is known to provide the maximum number of grafts in a single session.
Dr. Gajanan Jadhao pursued trichology at the University of Germany, where he had the privilege to train under the best mentors. He is a Fellow of Hair Transplant Surgery from ILAMED.
He is the most sought-after hair transplant surgeon for his result-oriented outcomes, and personalized care. He and his team of top hair specialists leave no stone unturned to provide you satisfactory results that exceed your expectations.
What Our Patients Say

one of the best hair clinic in Lucknow who provide all hair related services. I was depressed due to hair loss, now I am happy with my results. This is one place that I would highly recommend for hair transplant or hair loss issues. Thank you ladensitae and all team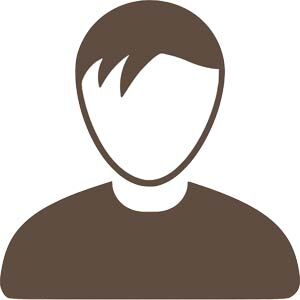 Had a wonderful experience with la densitae hair transplant clinic in Lucknow. Must say this is one of the best hair transplant clinic in Lucknow. Excellent service by Dr. Shashi and staff members. affordable hair transplant cost. thank you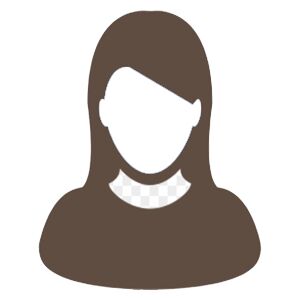 I Was facing hair loss problem....was searching for best doctors in Lucknow, then I got to know about LA Densitae hair transplant clinic,I got very good hair treatment and the result is wonderful ,I am very happy with the services. They have best doctors team, Thanks.

Had a great experience over here such a wonderful clinic. It's been 10 month now and iam Happy with the result. Thank you Dr. Shashi and Team.
I had completed my hair transplant surgery before 3 month. I am very happy for my result, thank you for Dr. Shashi and all ladensitae team.
Frequently Asked Questions
Will there be a significant bald spot on the back of my head?
Certainly not. The method we use to remove the donor strip in FUT and its shape is barely noticeable. The same is true for the FUE method, which leaves minor, round marks hardly detectable. Any scars will be well hidden by the existing hair. Due to the suppleness of the skin, the back of the skull does not change form.
Do I have to follow any special care after hair transplantation?
You will have to be cautious of your new grafts and treat them gently with care for a few days. Our hair transplant surgeon will provide you with instructions that you must carefully follow for the success of your procedure.
Will I be able to have further procedures in the future?
Absolutely. You can undergo procedures later, but it will depend on the quality and quantity of your donor hair.
Start Protecting Your Hair Today !