⦁Do you want to look attractive by replacing only one feature in your face, your eyelashes?
⦁ Are you striving for that feminine, delicate, long eyelashes look everyone desires?
⦁ Are you tired of using artificial eyelashes?
If yes, then visit Ladensitae Hair Transplant Centre and undergo an eyelash hair transplant.
At La Densitae, we provide safe, affordable, and permanent eyelash hair transplant that will give you beautiful eyelashes, making your eyes look elegant and aesthetic.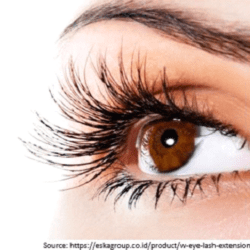 Why choose Ladensitae Hair Transplant Centre for eyelash hair transplant?
The most remarkable point for electing La Densitae is Dr. Gajanan Jadhao, the Founder, who is among the best hair transplant surgeons in Pune.
For eyelash hair transplant, immense expertise and skills are necessary to retain eyelashes' natural look. Dr. Gajanan Jadhao has these capabilities as he has skillfully executed hair transplant surgeries. He has satisfied numerous patients and has given them the desired look.
La Densitae Hair Transplant Centre aims to serve premium aesthetic services with personalized care. We are evolving and advancing in our techniques so that our patients get the highest level of satisfaction.
La Densitae makes the whole process of eyelash hair transplant easy and convenient. Our center has state of the art facilities that are equivalent to global standards. Our surgeons' team is well-trained and certified, who assures that you get the most desirable eyelash hair transplant.
For an eyelash hair transplant, our hair transplant surgeons use the FUE technique. This method doesn't give any scars and has a quicker recovery rate. So, you can choose the eyelash hair transplant at La Densitae without the fear of any defect.
What is an eyelash transplant?
An eyelash transplant is a simple process of transplanting the hair from other body areas into the eyelash line. Hair transplant surgeons recommend it to people who are not satisfied with their absent, weak, thin, or sparse eyelashes.
What does the Eyelash Hair Transplant Cost?
The Eyelash Hair Transplant Cost in Pune at Ladensitae depends on the various factors such as the type of hair transplant technique used, the surgeon's experience, the number of grafts needed, etc. The cost is the same for all our branches across India.
The cost per graft for hair transplant is around ₹25/graft to ₹50/graft. The price varies between FUE and FUT due to differences in techniques, tools, and time needed.
Eyelash Hair Transplant Procedure
First, the surgeon will administer a sedative for a comfortable and painless experience.
At La Densitae, our surgeons mostly utilize the FUE method to extract hair follicles for eyelash hair transplant. This method gives faster recovery, less downtime, and excellent outcomes without scars.
The chief objective of eyelash hair transplant is replacing hair in the right direction and correct angle. So, the surgeon focus on giving the desired natural shape to the eyelashes.
Our surgeon will take an individual hair graft, generally from the back of the scalp, as this area comprises more loss-resistant and healthy follicles that can provide permanent results.
The surgeon will place the hair at the end of a special eyelash transplant needle, making a tract over the eyelid and coming out at the lash line.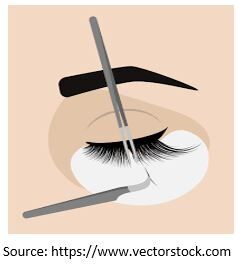 After removing the donor's hair, the surgeon will implant 50 to 110 single hair into each upper eyelid. Further, they will continue with the lower eyelid hair transplant.
The surgeon will implant the hair at an exact angle so that they blend with the native lashes. Further, the surgeon will transplant hair according to the patient's needs to attain their aesthetic goals.
Visit us at La Densitae Hair Transplant Centre and book an appointment with our expert hair transplant surgeon Dr. Gajanan Jadhao for a safe and cost-efficient eyelash hair transplant.
Our Branches
Email: ladensitae@gmail.com
Phone: +91 8888643333
Kochi, Kerala
Email: ladensitae@gmail.com
Phone: +91 9604117779
Panvel West
Email: ladensitae@gmail.com
Phone: +91 8803060303
Next to K-mall opp, Panvel
Email: ladensitae@gmail.com
Phone: +91 8803060303
Frequently Asked Questions
The recovery is faster after an eyelash transplant procedure. Patients tend to experience a small scabbing on the lash line as well as some light bruising. However, these conditions mostly resolve after a week or two. The transplanted lashes then fall and spend a few months in a resting phase before growing once again.
The downtime is short after eyelash transplantation. Your surgeon will recommend minimal activity for 24 hours after the procedure. Patients cannot use eye makeup for one week and cannot apply mascara or eyelash curlers for two weeks. Goggles should be worn for the first week, mainly when the patient is sleeping, for protecting the transplanted lashes.
Eyelash growth can start immediately after the transplant and result in long lashes that are notable within six to seven weeks after the hair transplant. The transplanted hair will fall within two weeks of the procedure. It might need up to twelve weeks for them to begin growing again.