Hair loss and baldness impact your appearance and hinder your self-confidence. One of the advanced and efficient ways through which you can tackle hair loss is hair transplantation.
The hair transplant technique is a gift of advanced medicine that has made hair regrowth possible. It is a surgical process that involves transferring hair follicles from the donor area to the recipient (bald) area.
Ladensitae Hair Transplant Centre offers the most desirable and natural-looking hair transplant in Jalgaon at an affordable price.
Our proficient hair transplant surgeons have performed 4456+ hair transplants. Furthermore, we have 5054+ happy patients satisfied with our 17 different services.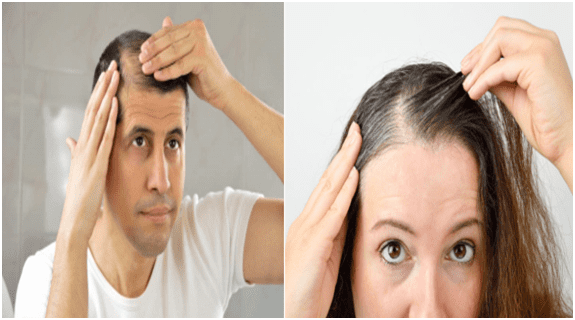 At Ladensitae, we provide top hair restoration procedures such as FUE, Autologous regenerative treatment, Platelet enriched plasma therapy, Low-Level Laser therapy, and more. Besides, we also perform female hair transplant and various other facial hair transplants. The natural and long-lasting outcomes of a hair transplant will boost your confidence.
Types of Hair Transplant Techniques Available at Ladensitae Hair Transplant Clinic in Jalgaon
Follicular Unit Transplantation (FUT):
Follicular Unit Transplantation (FUT) is a conventional hair transplant technique. In FUT, our hair transplant surgeon removes a strip of hair-bearing skin from the donor region and dissects the strip into follicular units.
Then, our surgeon implants the grafts in the area that needs a hair transplant. At Ladensitae, the FUT hair transplant cost in Jalgaon, we charge around Rs. 25 to Rs. 50 per hair grafts.

Advanced FUE Hair Transplant (AFUE):
In the Advanced FUE Hair Transplant, we combine the standard FUE method with Platelet enriched plasma to improve hair graft survival rates. Our surgeon removes the hair grafts and soaks them into the Platelet enriched plasma solution before transplanting them into the scalp.
We charge around Rs. 25 to Rs. 50 per hair grafts.

Real-time Non-touch FUE (RT-FUE)
The goal of designing Real-Time Non-touch FUE was to lessen the hair graft harvesting time, avoid chemical use to preserve grafts before transplantation, and reduce the high cost as charged in the DHI method.
RT-FUE involves simultaneous extraction and implantation of hair follicles. Therefore, it is termed as Real-Time FUE as there is no delay between the extraction and transplantation step. This technique is an innovation in the existing hair transplant methods, brought by La Densitae team. It has already become one of the preferred methods of hair transplant in Jalgaon. At Ladensitae, the RT-FUE hair transplant cost in Jalgaon, we charge around Rs. 25 to Rs. 50 per hair grafts.

We also offer EMI payment options for your convenience.Check out more about the EMI Options Available here.
About Ladensitae Hair Transplant Clinic in Jalgaon
Ladensitae Hair Transplant Clinic is among the best hair transplant clinics in Jalgaon. We are an excellent choice for the best hair transplant in Jalgaon as we have a significant number of satisfied customers.
Dr. Gajanan Jadhao established Ladensitae Hair Transplant Clinic to serve patients suffering from hair loss, baldness, and skin problems. We are functional at six different locations all over India.
Ladensitae has the latest technologies and modern operation theatres for Hair and Skin procedures. Our hair transplant clinic in Jalgaon has FDA-approved equipment that produces high-quality and natural-looking effects.
About Our Founder- Dr Gajanan Jadhao
Dr. Gajanan Jadhao is a proficient and experienced hair transplant surgeon. He completed a degree in Trichology (the study of hair transplant) from the reputed University of Germany.
Dr. Jadhao is an expert and skilled Trichologist with 8+ years of experience performing advanced hair transplant techniques. Moreover, he is best known for transplanting the highest number of hair grafts in a single session. He performs hair transplant in Jalgaon with great dedication and precision to provide the best result to his patients.
Dr. Jadhao has a team of highly qualified, well-trained, and experienced doctors and technicians. Our staff is skillful in handling the advanced equipment used in Hair Restoration and Cosmetic procedures.
If you're considering a hair transplant, make an appointment at Ladensitae Hair Transplant Clinic in Jalgaon. We will get in touch and plan for initial consultations. So, you can avail of the most suitable and natural-looking hair transplant.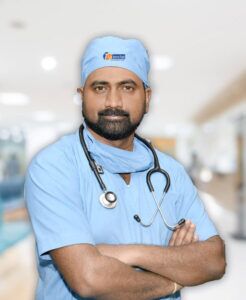 Frequently Asked Questions:
What Should You Discuss With Your Hair Transplant Surgeon During The First Visit?
You should discuss your hair condition and medical history with the hair transplant surgeon. Your surgeon will examine your scalp and will suggest the best hair transplant technique for you. You should also discuss the hair transplant cost, the time needed for the entire treatment, and the recovery period.
Will My Hair Transplant Look Natural?
Yes. Your hair transplant will look 100% natural. No one can make the difference between your new transplanted hairs and natural hairs.
You can safely trust Ladensitae, as we are known as one of the reliable Hair Transplant Clinic in Jalgaon, to do the most desirable and natural-looking hair transplant job.
How Many Hair Transplant Sessions Are Required To Achieve The Expected Outcomes?
A hair transplant requires perfection and precision in the task of implantation of the hair follicles. So, there is a number limit for transplantation of grafts in a single session for the sake of both accuracy and health of the patient.
One session takes around 7 to 8 hours. In a session, the transplant team can implant 2500 hair grafts at most. Sometimes, they can go up to 3000 hair grafts again, depending on the factors mentioned above. The surgeon will take up to two to three sittings if you need more than 3000 hair grafts.
Does It Take Longer For New Hair To Grow After The Transplant?
First, the implanted hair will shed within the initial three weeks after the transplant. Further, the transplanted follicles enter into a so-called "sleep mode," where they don't produce new hair for a while.
After 3 to 4 months: You will observe about 10 to 20% of hair growth.
After six months: You can see around 50% of hair growth.
After 8 to 9 months: You can notice 80% of results.
The complete, 100% results can be observed by 9 to 12 months after the hair transplant.