GFC hair treatment in kochi – La Densitae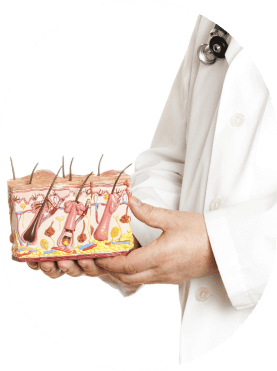 Revive Your Hair with La Densitae FUE Treatment: A Modern Alternative to GFC Hair Treatment in Kochi!
Are you struggling with thinning hair and feeling like there's no hope for fuller, healthier hair? If so, you're not alone. Thinning hair is a common problem, but with the advancement of technology, there are now clinically achievable options that can help.
At La Densitae Clinic, the team offers the latest hair growth treatments: Follicular Unit Extraction – FUE and Follicular Unit Transplantation- FUT, which are the perfect substitute for the GFC hair treatment in Kochi. Both treatments have been tested and proven to offer outstanding results, so if you want thicker, healthier hair, La Densitae experts are here to help.
The GFC Hair Treatment and Its Challenges
The GFC hair treatment in Kochi uses your own blood to make a highly concentrated mixture of growth factors that can be injected into the scalp and neck to help hair grow. But, the treatment has its complexities, making the process more complicated.
The challenges are:
Pre-treatment measures should be taken before the GFC hair treatment.
The treatment has a low recovery period.
Some side effects may come up after the treatment.
Multiple sessions of GFC hair treatment in Kochi are required for positive results.
Hair Transplantation in La Densitae
The La Densitae Hair Transplant Clinic specialises in a wide variety of beauty treatments for every type of hair, including all hair transplantation procedures, the most recent enriched plasma / autologous regenerative treatments, low-light laser therapy, and medical management of early hair loss issues.
The hair transplantation executed in the clinic is as follows:
Follicular Unit Extraction (FUE)
FUE is the most recent and most popular way to transplant hair. In this treatment, each hair follicle from the donor area is removed with a punch tool and put individually in the bald area. This method leaves scars that are hard to see and promises quick healing.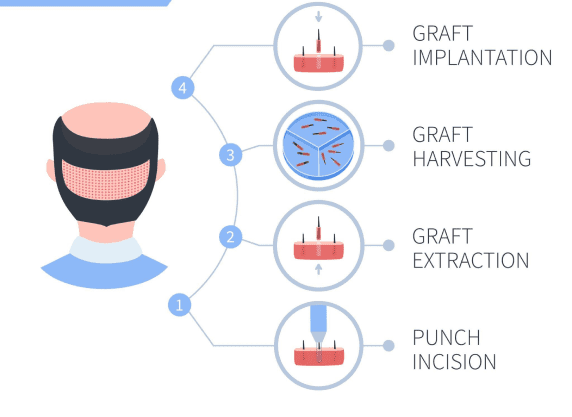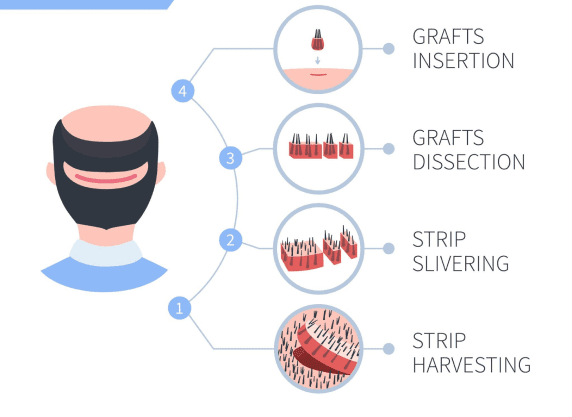 Follicular Unit Transplantation (FUT)
Follicular Unit Transplantation is a slightly older way to transplant hair. It leaves a linear scar in the area where the hair was taken from, which is covered by dense growth. In this method, a thin strip of thick hair growth is taken and placed on the bald part of the scalp.
Real-time Non-Touch FUE
La Densitae Clinic came up with the Real-Time Non-touch FUE method with the help of its expert doctor and mentor. This method is meant to cut down on the time it takes to harvest the graft and keep it safe until it can be implanted. Therefore, the Real-Time Non-touch FUE method saves a lot of money. In addition, this method saves time and work because the hair follicles are placed directly on the bald spot.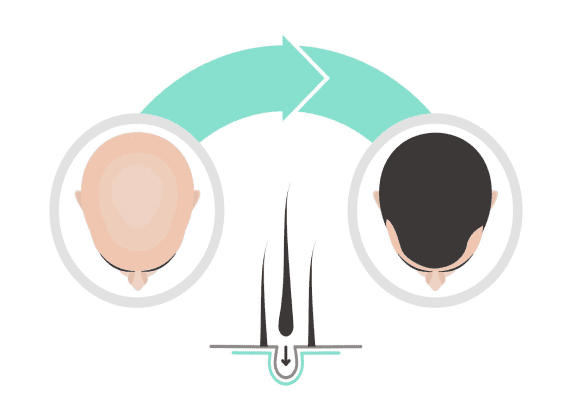 Advanced Non-touch Bio-FUE
The AFUE hair transplant combines the FUE hair transplant and Platelet-rich plasma. During this procedure, the doctor takes individual hair grafts from the donor region and treats them with a platelet-rich plasma solution. The PRP solution feeds the hair grafts even more and makes it more likely that they will live. The La Densiate clinic recommends the AFUE hair transplant because it gives excellent results.
Hair Transplantation in La Densitae

Experienced and Expert Team

Safe and Risk-Free Procedure
Summing It Up
La Densitae in Kochi, India, offers the latest non-surgical rejuvenation techniques and products, such as FUE treatment, FUT treatment, etc., which are better than GFC hair treatment in Kochi. These revolutionary, non-surgical solutions help to restore hair and stop hair fall with minimal downtime and risk. Moreover, all hair transplants are done in a sterile environment with expert doctors and technicians.
Experience the power of hair treatment and get the beautiful, healthy hair you've always wanted!
Frequently Asked Questions
Is GFC and PRP method the same?
The growth factors in your blood are used to make a concentrated solution used in the GFC treatment for hair. On the other hand, the PRP treatment pulls red blood cells and plasma with and without platelets from your blood. So, in the end, only the plasma with many platelets is used.
How many sessions will I need for the hair transplant process?
Depending on your condition, you may need between 4 and 6 sessions. The results last longer; you may only need one maintenance session every two to three months. Our doctors will work with you to make a plan that will get you the best results.
How much does hair transplanting cost in La Densitae?
At the La Densitae clinic, the price per hair graft is between Rs. 25 and Rs. 50. The hair transplant price at La Densitae depends on several factors and your budget.
How long does the GFC treatment stay in your hair?
The results may stay longer but are associated with low recovery time, which might affect your health in the long run.
How do I contact the team for La Densitae?